MON AMIE LA ROSE EAU DE PARFUM
BY LES PARFUMS DE ROSINE
50 ML FOR WOMAN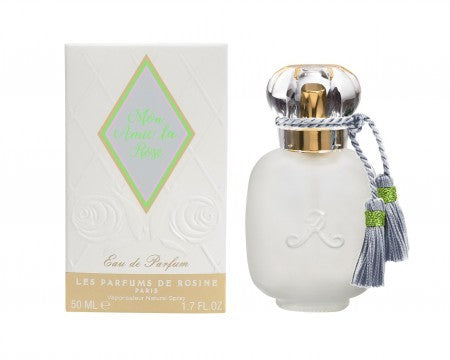 Mon Amie La Rose eau by Les Parfums de Rosine is a Floral fragrance for woman.
Delphine Lebeau is the new favorite of the fashionable perfume house, which creates unique women's fragrances, the collection of which was replenished in 2019 by Mon Amie La Rose. In her creation, the author wanted to portray a modern woman in search of truth in this difficult and chaotic world. Perfume Mon Amie La Rose - "My friend rose" (translated from French) - is placed in a classic frosted glass bottle with a miniature gray string with tassels.

Mon Amie La Rose belongs to the group of floral fragrances. And, of course, the pyramid was not without a rose, which since 1991 has been an indispensable element of every Les Parfums de Rosine perfume. A multi-layered fragrance like a restless female nature in an endless search for her real self.

Eternal rebellion and striving for more - you never stop! You are inimitable, extraordinary and self-sufficient, you are not hiding anything, but you cannot be deciphered. Mon Amie La Rose will perfectly complement a simple chintz dress and an elegant business suit and will be able to reveal you genuine and unique, regardless of the external image.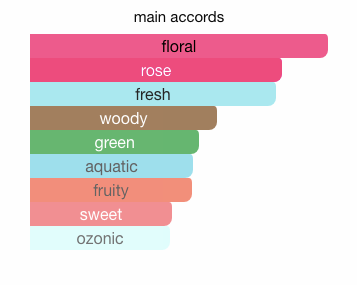 Best natural rose niche perfume for woman USA
Top notes: bamboo, white tea, bergamot, pear;
Middle notes: jasmine, lotus, clary sage, peony, Turkish rose;
Base notes: white cedar, white musk, chestnut, hazelnut.

It is obvious that the rose is one of the main trends of this spring, and the house Les Parfums de Rosine specializes in all kinds of roses. A new release from the house - MON AMIE LA ROSE - the fragrance of the queen of flowers, surrounded by aromatic and gourmand accords. The perfumers of the house work with all kinds of roses, surrounding them with different shades. This allows you to give perfumes an absolutely different sound: the aroma can be soft and delicate, it can become light and sophisticated, it can seem deep, passionate, bright, creamy or turn into a dense rich composition full of emotions and feelings.
The perfume developers add not only floral or fruity notes, but also experiment with nutty, citrus, oriental and other ingredients. Each perfume is an ode to the rose as a symbol of purity and perfection. If we talk about the parallels between flowers and women, then each fragrance of this brand will definitely find its owner. 
 The novelty Les Parfums de Rosine Mon Amie La Rose consists of a rich bouquet of roses, whose aroma is set off by the freshness of Italian bergamot, the warmth of nuts and the softness of white tea. Oriental motives are heard in this perfume, but they only make the Turkish rose accord more standout and attractive. In the center of Mon Amie la Rose there is a very rich bouquet of roses, set off by bright and cold aromatic notes, as well as creamy and dense, nutty accords that give the flowers a special softness. The composition opens with sparkling Italian bergamot. Its heart is dominated by a strong Turkish rose with a light aromatic shade of white tea. The combination of hazelnuts and chestnuts emphasizes the softness of the flowers and adds depth. The scent is perfect for warm summer days.

LES SOLIFLORES COLLECTION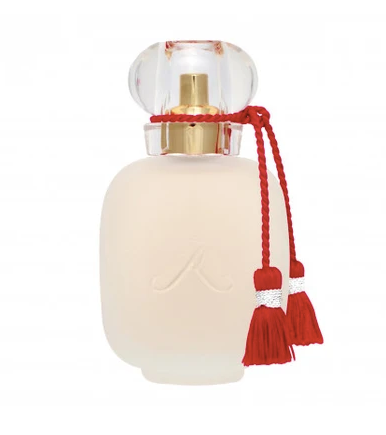 Le Magnolia De Rosine
50 ml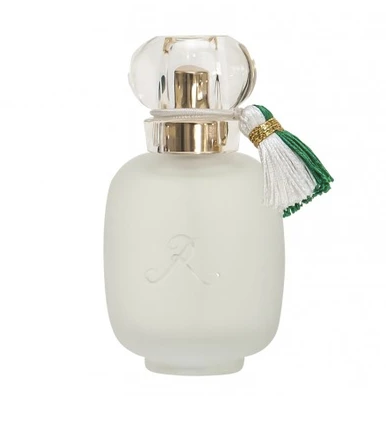 Mon Amie La Rose eau Original french rose scent for woman perfume
The new fragrance is presented in a beautiful white frosted glass bottle. A beautiful silvery cord with two tassels is tied at its neck. 
 Mon Amie La Rose will hit the market in May 2019 and will be available in 50 and 100 ml bottles. The composition is presented in the concentration of eau de parfum. The perfume was launched in May this year and can already be purchased in some major perfume stores or ordered online. 
 Alex (Sane-Witch) Osipov (Fragrantica):"Mon Amie La Rose" has a cheerful citrusy - and very pink - beginning, after which it immediately, before our eyes, begins to change, turning out to be not at all what it was. A cheerful orange is wrapped in a glass of cold white tea with a bitter velvety bergamot peel and aloe juice. Sweetish-cool, rounded like a plant stem, green freshness is similar to the ancient "Relaxing Fragrance" by Shiseido and somewhat to the "Sacred Earth" Brocard. This scarlet-tea stage sounds, in my opinion, loud and too long, but it cannot be denied that it is beautiful. The coolness in it is paradoxically intertwined with hay dryness. 
 In parallel with the tea theme, another develops - water flowers, which turned out from aquatic greens, with the addition of the lightest tones of jasmine, hyacinth and, oddly enough, white, unripe hazel. This nutty feeling draws the scent into the thicket of the forest, darkening the greens and making them more mossy and possibly patchouli of deciduous. And again, the Kew effect is all a rose. It would seem that the sense of smell and, after it, the imagination have already gone somewhere in completely different pictures, but it is worth remembering, as in a fairy tale, this key word, "rose", as you immediately realize that it was she and she was all the way. These roses really can tell stories! And, moreover, preserving the distinct voice of the author-narrator from the prologue to the epilogue. 
 The fragrance "Mon Amie La Rose" turned out to be melancholic, but with great pressure and character. The green-nutty part sounds quite hippie, but the scent still remains very feminine - however, for a male flower child who prefers love to war, it is also perfect.

More Photos Mon Amie La Rose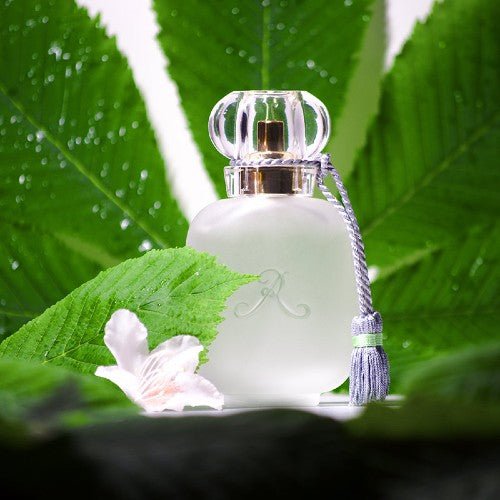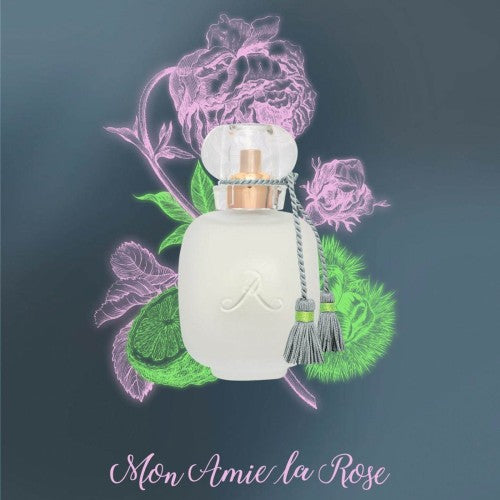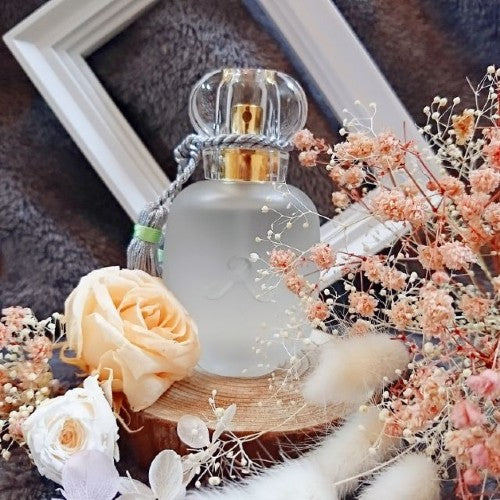 Powered by AZEXO Shopify page builder